Queen's Crescent School is committed to safeguarding and promoting the welfare of children
Safeguarding
Our Designated Safeguarding Leads (DSLs) are:
JAMES ESSAM

HEAD OF SCHOOL

(DSL)

EMMA LOBB

SENCO

(DDSL)

SARAH KIBBLE

PASTORAL MANAGER

(DDSL)
ENCOMPASS
Queen's Crescent School has been given the opportunity to take part in a project called ENCOMPASS that will run jointly between schools and Wiltshire Police. ENCOMPASS is the reporting to schools, by the next school day, when a child or young person has been affected by a domestic incident.
ENCOMPASS will ensure that I receive the information in confidence, while ensuring that the school is able to make provision for possible difficulties experienced by children, or their families, who have been involved in, affected by or exposed to a domestic abuse incident. It is part of my role as the Designated Safeguarding Lead. In my absence, I will forward the information to Mrs Wendy Matthews and Mrs Emma Lobb, the Deputy Designated Safeguarding Leads.
We are keen to offer the best support possible to all our pupils and we believe this will be extremely beneficial for all those involved.
Thank you for your continued support.
Mr James Essam
Head of School
Additional Safeguarding and Child Protection Measures during COVID-19
CHILD PROTECTION AT QUEEN'S CRESCENT SCHOOL
Trust Overarching Statement
Queen's Crescent Safeguarding and Child Protection Policy
Queen's Crescent School Child Protection Advice for Visitors and Volunteers
Helping at Queen's Crescent School: Please take the time to read
Advice for parents and carers on cyberbulling (Department for Education)
Preventing Radicalisation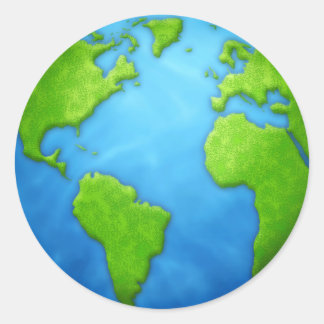 Prevent
Promoting Mental Health
Do you have any concerns about your child or children's health? This guidance from Wiltshire Council may help. If you have any questions, do drop in and ask for one of the Senior Leadership Team.
Young people and mental health
What's worrying you leaflet
Use of Digital / Video Images
The use of digital / video images plays an important part in learning activities. Pupils and members of staff may use digital cameras to record evidence of activities in lessons and out of school. These images may then be used in presentations in subsequent lessons.
Images may also be used to celebrate success through their publication in newsletters, on the school website and occasionally in the public media.
The academy will comply with the Data Protection Act and request parents / carers permission before taking images of members of the academy. We will also ensure that when images are published that the young people cannot be identified by the use of their names.
In accordance with guidance from the Information Commissioner's Office, parents / carers are welcome to take videos and digital images of their children at school events for their own personal use (as such use in not covered by the Data Protection Act). To respect everyone's privacy and in some cases protection, these images should not be published / made publicly available on social networking sites, nor should parents / carers comment on any activities involving other pupils in the digital / video images.
Child Sexual Exploitation - The telling signs. If you have any concerns, see Mrs Hawkins, Mrs Matthews or Mrs Lobb
CSE presentation
Reporting Procedures should you have any concerns that a child is at risk of harm, being abused or suffering from neglect.
WSCB Allegations Against Adults School Flowchart
What to do if you are worried. Flowchart
Female Genital Mutilation - What to look out for
FGM leaflet
The "Choking Game"- Important Safeguarding Update for Parents
A 12-year-old boy died recently in Birmingham after reportedly playing a "choking game" made popular on social media. The aim of the game is to cut off the flow of blood to the brain to induce a 'high'. Some strangle themselves with a belt, a rope or their bare hands; others push on their chest or hyperventilate.
This dangerous activity is also known as Blackout, Fainting Game, Dream Game, Passout or Gasp. Some also call it "the good boys' game" or "the good kids' high" as it is seen as a safe alternative to drugs and alcohol.
What are the warning signs?
Any suspicious mark on the side of the neck, sometimes hidden by a turtleneck, scarf or permanently turned-up collar.

Changes in personality, such as overtly aggressive or agitated.

Any kind of strap, rope or belt lying around near the child for no clear reason—and attempts to elude questions about such objects.

Headaches (sometimes excruciatingly bad ones), loss of concentration, flushed face.

Bloodshot eyes or any other noticeable signs of eye stress.

A thud in the bedroom or against a wall—meaning a fall in cases of solitary practice.

Any questions about the effects, sensations or dangers of strangulation.
Please be aware of this dangerous trend and look out for any of the possible warning signs mentioned.
Private Fostering - What is it? What are our responsibilities?
54 Private Fostering - Factsheet-v3.pdf
Online Safety at Queen's Crescent
Be Share Aware - Online Safety support for parents and carers from the NSPCC
NET AWARE - How much do you know about the social media your child may be using?
What is Online Safety?
Online Safety can also be called 'internet safety', 'E safety' or 'web safety'. Online safety is often defined as the safe and responsible use of technology. This includes the use of the internet and also other means of communication using electronic media (eg text messages, gaming devices, email etc).
In practice, online safety is as much about behaviour as it is electronic security.Online safety in this context is classified into three areas of risk:
Content: being exposed to illegal, inappropriate or harmful material

Contact: being subjected to harmful online interaction with other users

Conduct: personal online behaviour that increases the likelihood of, or causes, harm.
At Queens Crescent School we believe that the most effective approach to internet safety is to treat it as a whole school community issue, with educational messages embedded across Computing. For more information click on the following link, Online Safety