School Sports Organising Committee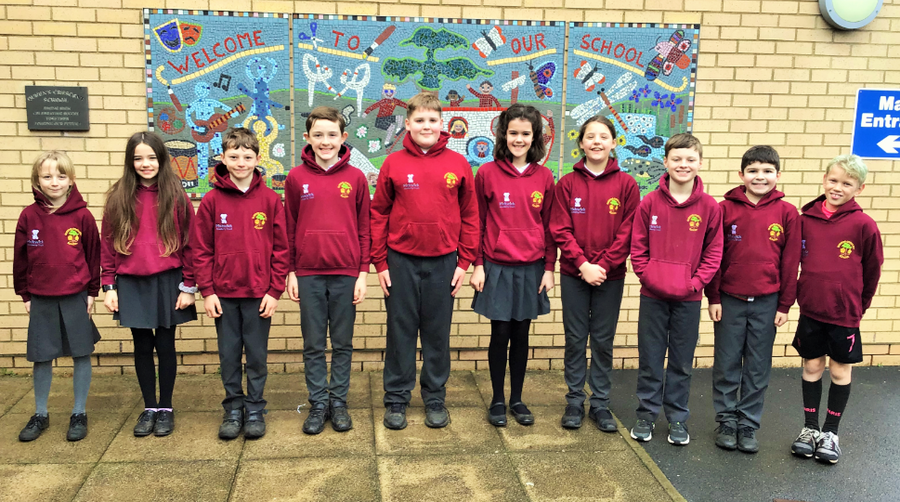 The School Sports Organising Committee are a group of year 5 and 6 children who have been trained up at the local secondary schools over the last couple of years as either Young Leaders or Bronze Ambassadors and have skills in leadership in sport. As a group, they help with a number of sporting activities across the school;
Supporting KS1 Sports Day by setting up and running different stations
Being referees for lunchtime games
Leading warm-ups for their whole class during PE lessons
Leading games in other classes such as football, netball and warm-ups
Running sports events with the Pickwick Academy Trust such as the Colour Run in 2018
Attending staff meeting to train our staff in successful playground games
Supporting lunch time clubs or running their own clubs for other children
They are identified by wearing an individualised hooded jumper in their PE lessons provided by local company, 'Sporting Billy' and paid for through the Sports Premium Funding and have the opportunity to attend training through the Chippenham Sports Partnership.

Pupil Voice Ambassadors
Areesha and Sasha, two of our SSOC, are also the Pupil Voice Ambassadors for the Mid-Wilts area. This is a new initiative by Wiltshire and Swindon Sport to gather information from children across Wiltshire to share their experience of sport and physical activity and therefore to improve the School Games school games provision. This is a long-term project in which they use a specially provided iPad to gather information from classes and individual children to help WASP with planning and provision of sport across the county.
More information can be found here: and information about the launch is here.