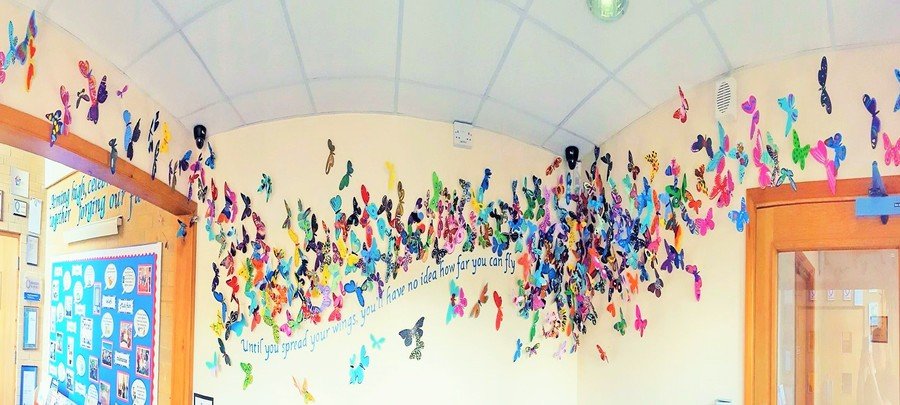 The School will remain open to Key Worker's children until further notice.
Primary School National Offer Day - 16th April 2020
At the present time Wiltshire County Council are on schedule to still make offers on this day. However they will be unable to send out offer letters in the post. Parents and carers who have applied will be able to log back into the online system and view their place offer. People who have submitted a paper application form will be able to call Wiltshire County Council for their decision on or after the 16th April. They will update their webpage with this information and contact numbers in due course.
WELCOME
On behalf of the staff and governors, I welcome you to the website of Queen's Crescent School, Chippenham.
We are a friendly, vibrant school with over 400 pupils. Our energetic and creative staff are committed to providing the best primary education for all our children, in a happy and environment. Our curriculum is broad and balanced, delivered by means of stimulating learning themes. Examples related to this can be viewed in photographs under the Gallery tab.
In both learning and behaviour, we set exceptionally high standards. Children learn best when they are happy and safe, knowing that their achievements are recognised and celebrated. In such an atmosphere, we believe that every child can achieve his or her potential, irrespective of ability or background.
Our aim is for our school to be held in the highest esteem by pupils, staff, parents, governors and the wider community.
As a school we are always striving to improve. This year (2019-20) we are continuing to focus on reading across the school, improving spelling and working at Greater Depth in maths.
I hope that this website gives you an overall impression of Queens Crescent School. If you cannot find what you are looking for, please do not hesitate to contact us.
James Essam
Head of School and Designated Safeguarding Lead