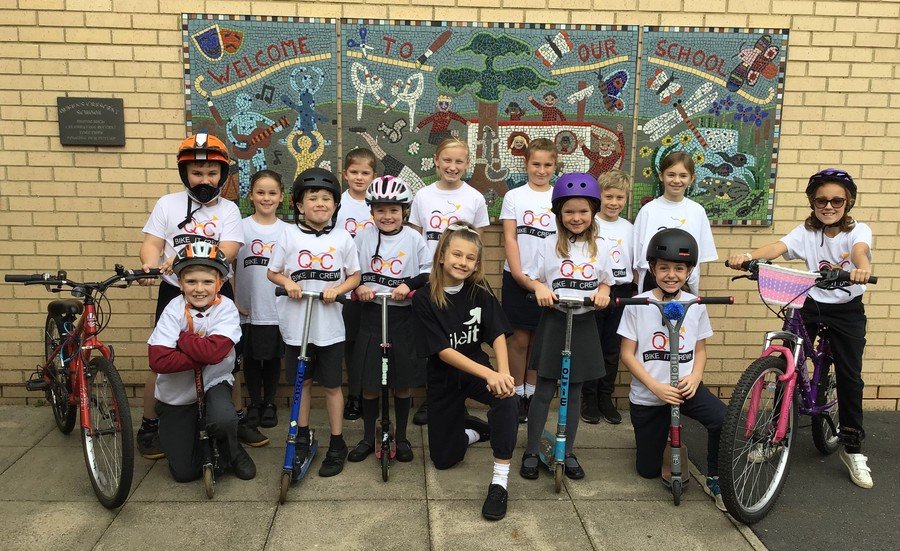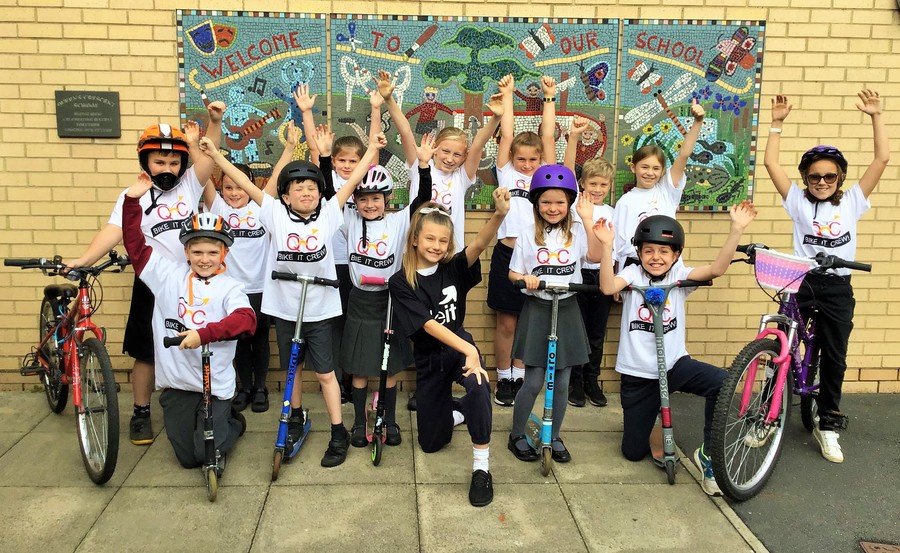 At Queen's Crescent, we are passionate about sustainable transport. We encourage all children to walk, scoot or cycle to school each day to alleviate the high volume of traffic around the school and the surrounding estate. If parents need to drive to school, they are encouraged to use our 'Park and Stride' Scheme by leaving their cars in the Ladyfield Church car park and walking the remaining distance to school.
We hold regular breakfast events designed to reward scooting or cycling to school with a healthy breakfast and each year, we enter into the Big Pedal; a nation wide competition between primary and secondary schools with huge prizes on offer for winning schools with the most journeys. We also provide the Sustrans Superhero competition which encourages children to look after their bikes, think about safety and encourage others to do the same.
The Bike-It Crew are a group of 10 KS2 children who are enthusiastic about cycling and keen to support others into walking, scooting or cycling more regularly. Each year, children wishing to join the Crew must write a letter with supporting photos, posters and reasons why they should join. Some of their jobs throughout the year, are to help set up Bike-It Breakfast events, launch competitions and help visitors to our school. They are also responsible for making sure the scooter racks and the bike shed are kept tidy and may conduct traffic surveys from time to time.